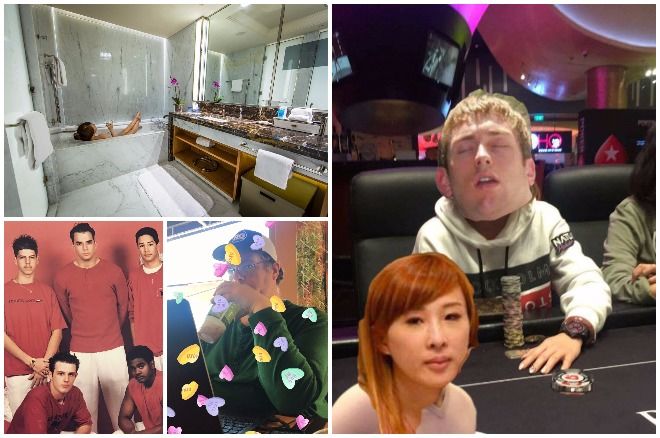 This week in poker social media was a fairly typical one with some shares, some cares and some underwhelming affairs.
Sharing the Besties
We get it! You live a luxurious life! We should all be jelly and join you in a casino.
Boy band cover FTW!
She made fun of herself before we could make fun of her…hmmm smh.
There are some things even social media would rather you just NOT.
Winner for most off-putting photo goes to…
Cares and Teddy Bears
Because mom knows best…
On a ✈️ w my mom & she saw this & thinks I'm a big deal…so I won already!! Genuinely such a privilege to be consi… https://t.co/UxYUHr07uM
Cheers buddy boy!
Because love is love.
Meep. The Notebook is making a sequel?
Da real MVP is sporting the pink.
A Valentine for all time. #creepin #watchyrdrink
Trekkin' Over There
#JeffandDaninJapan #notgettingatan
Quick! Glamour shot #snowonsnow
And aawwwwaaaayyy we go (Honestly it's a little anticlimactic).
Lead images courtesy of Celina Lin, Noah Schwartz, Hui Chen-Kuo,

Source link