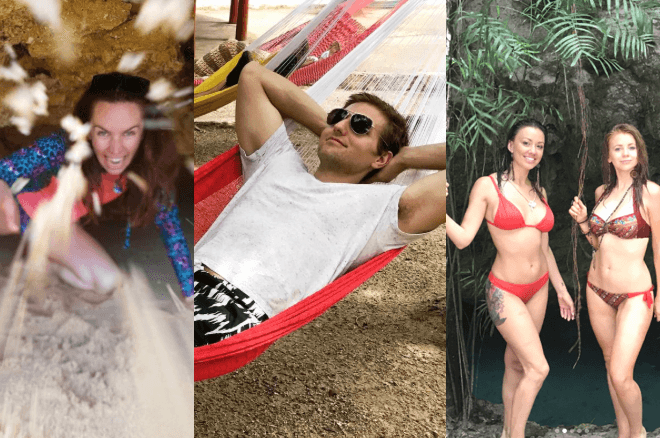 WPT crew hard at work.
See.
Why doesn't this selfie have more likes?
Hockey is officially in Vegas! RealKid may be the #1 fan.
Vivi sitting on a tree…
Aww best friends for life.
I am happy met DK for long time ago, we r the best friend, we work at same company team pro, who said men n woman c… https://t.co/Vr9afYd5cy
You're getting married? Congrats! What a year.
OMG cuteness! What a nice break from all the poker.
Bro, why you sittin' on a public floor?
Get well soon, little guy.
Lesson: Let's not get on Liv's bad side.
These two are definitely in the running for best couple.
The next generation of poker. Congrats.
That could be a funky tan line. Watch out.
Ha! Yes!
Have you ever wanted to write your own articles about poker? Maybe you've got some experiences or opinions about poker that you'd like to share. PokerNews is proud to launch The PN Blog where you can have a platform to make your voice heard. Learn more here.

Source link