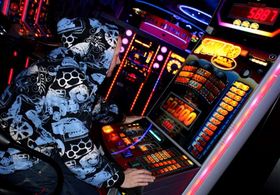 Photo: Barbora Němcová
The state organisation which monitors the impact of gambling recently
presented its third annual report to the government. Among its findings are
details on gambling addiction in the Czech Republic. Numbers for 2016 show
that around 120,000 people in the country are addicted to gambling – a
figure up 20,000 on the previous year. In total, Czechs spent almost 40
billion crowns gambling in slot machines, casinos, via scratch cards,
lotteries and in online gaming last year.
I spoke with Viktor Mravčík, head of the National Monitoring Centre for
Drugs and Addiction, and asked him if he was troubled by the findings.
"Yes, but in 2016 we actually observed a slight decrease in the
prevalence of the population who had gambled in the last 12 months. But at
the same time, we saw an increase in so-called problem gambling and
gambling disorders. It is a public health issue, and many gamblers have
health issues, as well as social issues, financial issues, and families are
affected, too."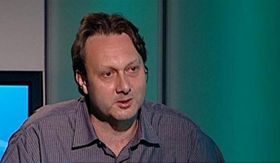 Viktor Mravčík, photo: Czech Television
In 2015, the average debts of problem gamblers were half the amount found
in the 2016 report. Mravčík noted that the Czech Republic is also among
the countries with the highest number of slot-type gambling machines in
Europe. However, as new legislation comes into effect this year designed to
better regulate the industry, Mravčík believes that next year's figures
should begin to show a decrease in problem gambling among Czechs.
"The old law had been on the books since the 1990s, and I would say it
was obsolete. This new legislation created order in the types of gambling,
and in the licensing of all types of gambling – because according to the
old laws there was no specific provision for the most popular games, namely
video lottery terminals – the law also opened-up online gambling to all
types of games; it opened the market up to the rest of the EU; and it
introduced a number of preventative measures for the gambling industry to
promote responsible gambling, and measures against the development of
problem gambling, such as information which has to be provided to gamblers
as they gamble, limits on bet amounts and so on…"
However, even as the reforms come into effect, Mravčík warned that the
growth in popularity of online betting could lead to a shift in the nature
of gambling addiction, and that the new legislation will certainly not be
sufficient to completely address the high prevalence of problem gambling in
the Czech Republic .

Source link